Projects
Klaus Falschlunger - Sitar Solo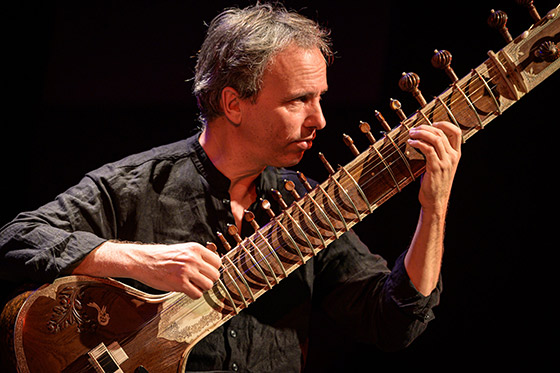 "Sitar Diaries" – sitar&loops

>Klaus Falschlunger is building bridges between indian music, Jazz, Pop and Folk.
His musical expressions from his solo-opus "Sitar Diaries" are a special soundexpierence!

"Music & Silence" – sitar solo

The name is program. Indian Ragas and original compositions are going hand in hand with moments in silence – a meditative listening-experience!
New program - "Once In A Blue Moon" – L.Biondini/K.Falschlunger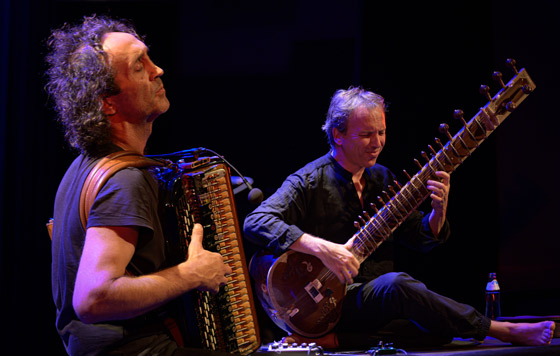 Accordionist Luciano Biondini and sitar player Klaus Falschlunger are among those musicians who are always looking for a meeting point of different musical traditions and styles.
On their first album "Once In A Blue Moon" the two artists are exploring the possibilities to shift the boundaries and find a mix between Indian music, jazz, pop and folk
– music filled with poetry, energy and fine humour.
Klaus Falschlunger "INDIAN AIR"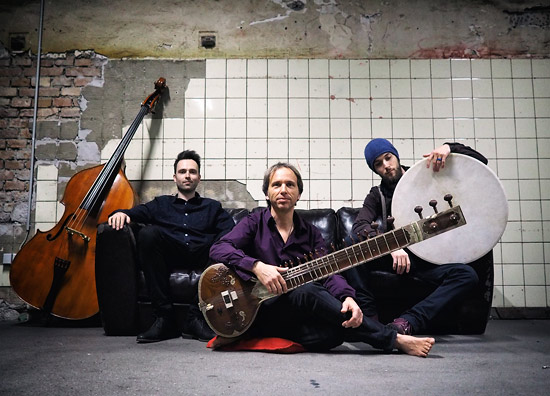 Since his first awareness of Indian music and the sitar more than 20 years ago, the Austrian musician Klaus Falschlunger has become a master of the instrument and an active representative of the Indo-European scene in Europe.
The whole emotional spectrum of the musician´s inner world comes alive in "INDIAN AIR". He is accompanied by Clemens Rofner on doublebass, and by the percussionist Tobias Steinberger on framedrums/ric/kanjira.
Line up:
Clemens Rofner (doublebass), Tobias Steinberger (perc), Klaus Falschlunger (sitar)